WHAT'S SUKIYA?
SUKIYA is Japan's leading Gyudon
restaurant chain with about 2,000
outlets nationwide.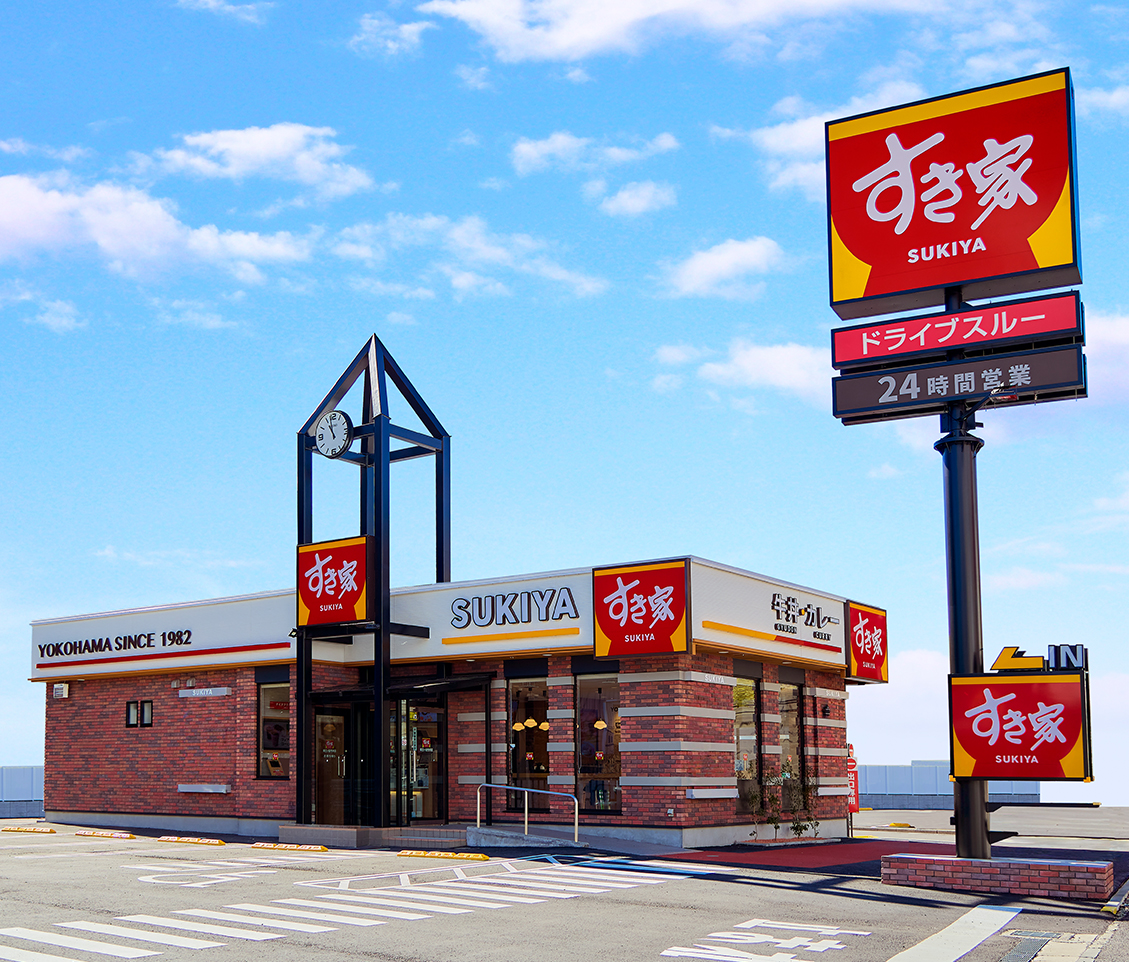 SUKIYA is a tremendous value. A regular-sized Gyudon costs only JPY350. The price of set menu of Gyudon with side dishes such as Miso soup and green salad is about JPY500 to JPY700. Also, at SUKIYA, you can enjoy variety of popular Japanese meals; Gyudon, ginger pork bowl, rice and curry, and so on. These meals can be customized to guests' individual preferences with variety of toppings including cheese and kimchi. SUKIYA provides breakfast sets at reasonable prices as well. We hope you'll find and visit SUKIYA near your stay or places you visit.